HP came to Elastic Digital to create a site that would describe their Converged Infrastructure Platform. This platform allows all the independent devices in your data center to work together.
The site needed to speak to three specific verticals; Healthcare, Government and Finance.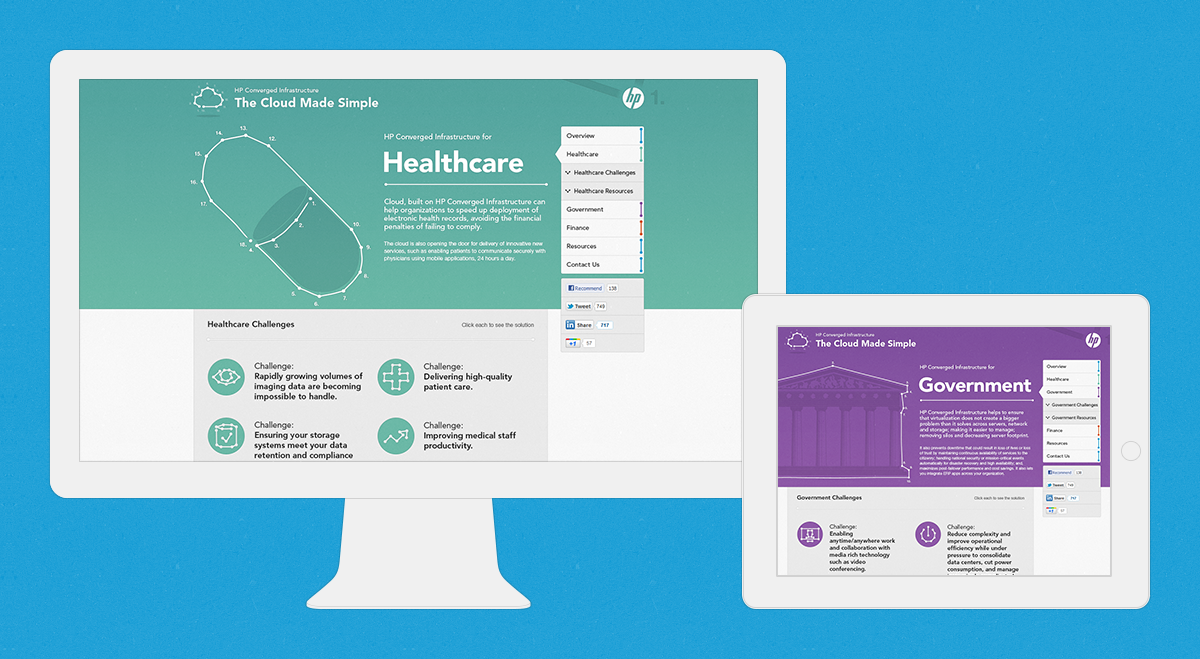 Concept
We pitched the concept of working with 'dot-to-dot' drawings to visually describe convergence. At first these drawings seem like a random placement of dots and numbers on a page until you draw a line between them to form a picture. This idea was applied to the three verticals. Upon opening each page, the dots are connected and the relevant image is formed – a pill for Healthcare, a building for Government and a piggy bank for Finance.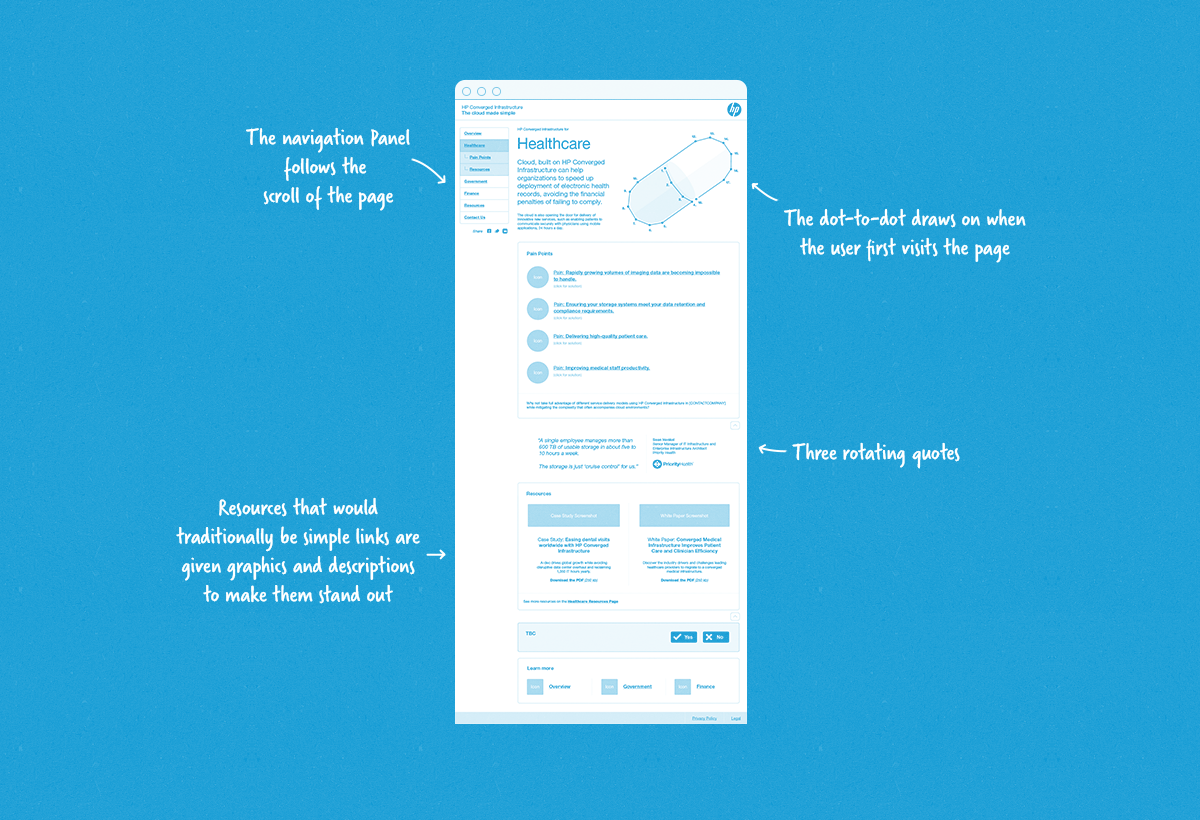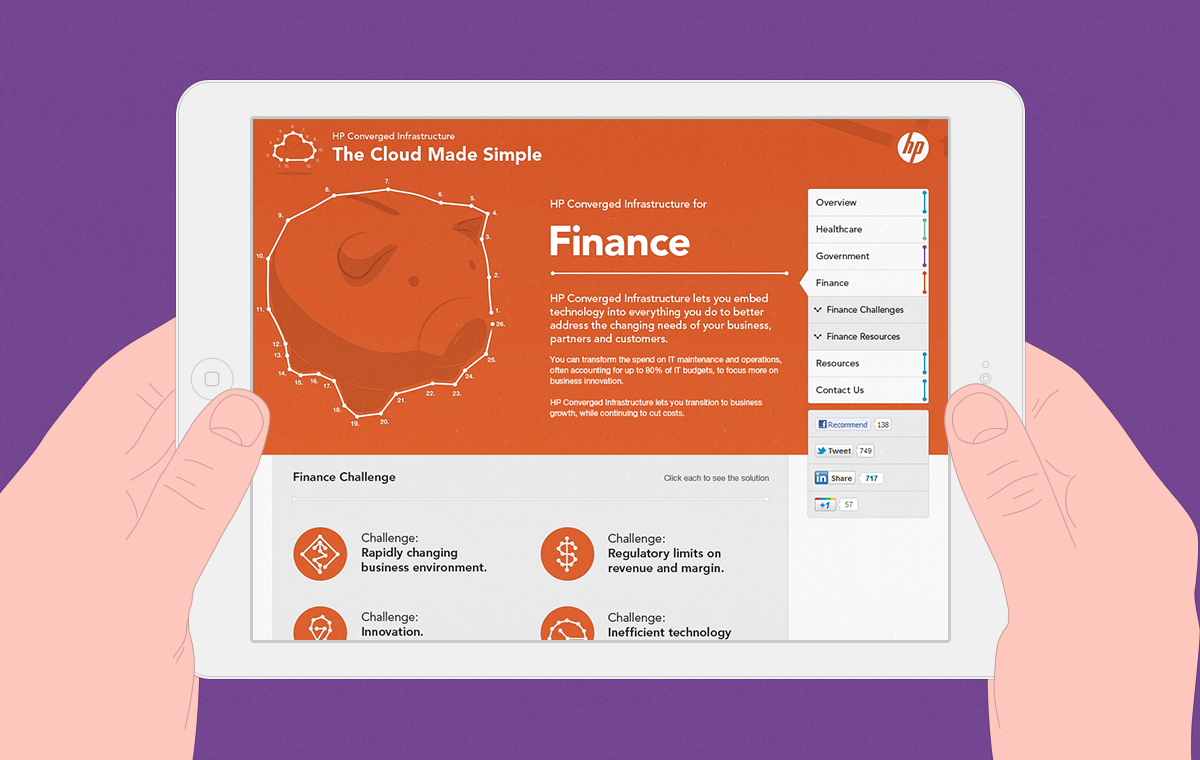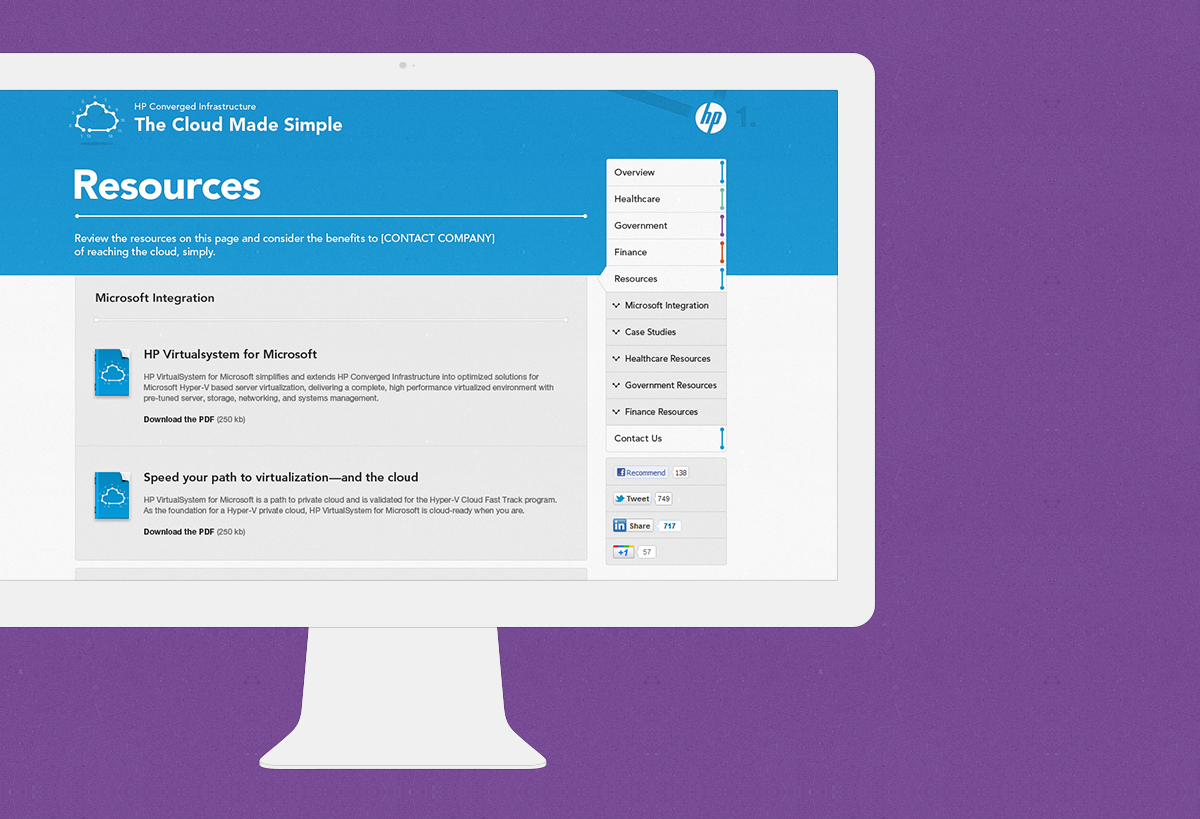 'Dot-to-dot' icon family
The 'dot-to-dot' concept was also applied to all details of the design. All icons were created in this style and even the HP logo in the corner became a dot with its own number and line.