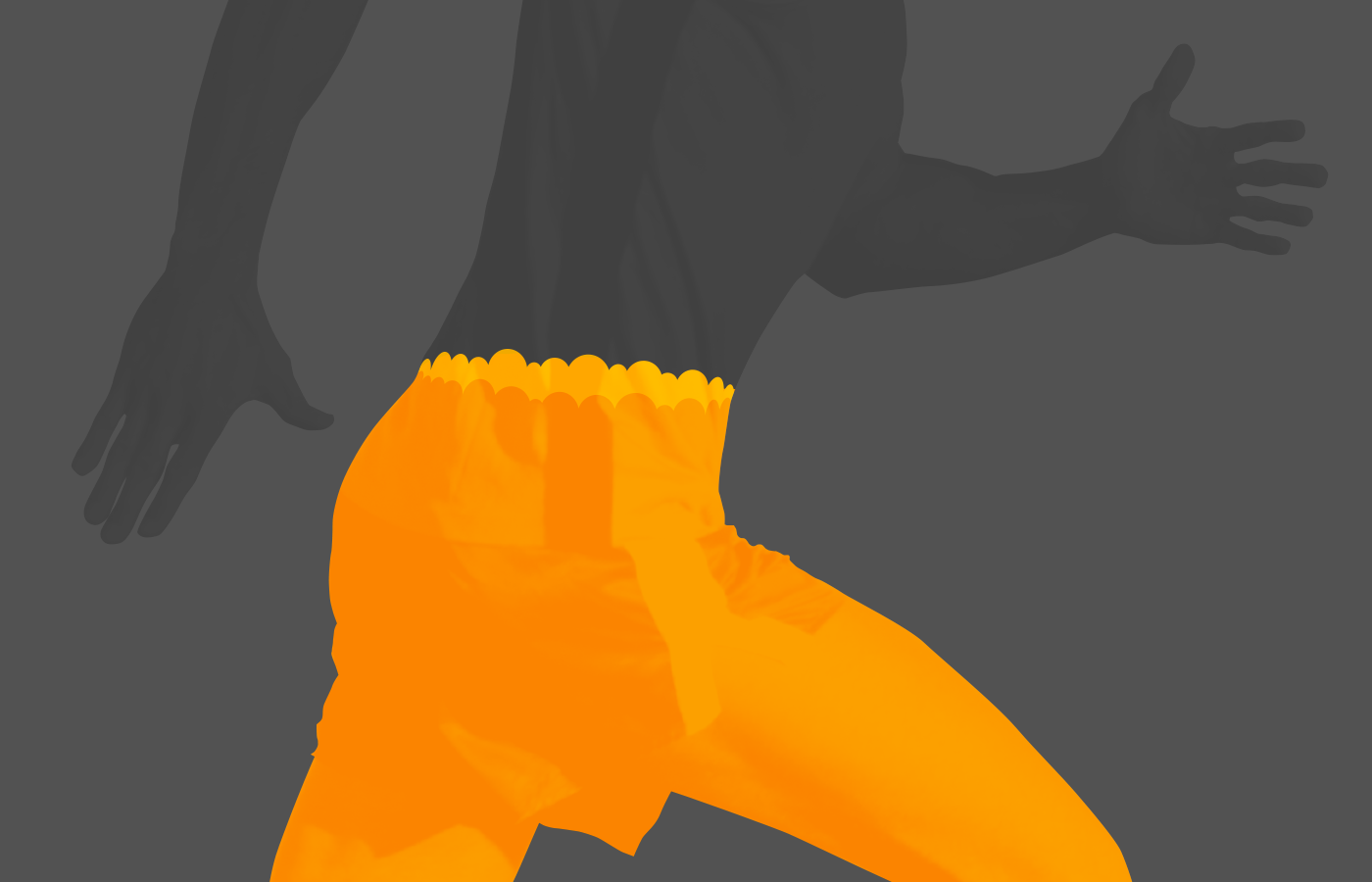 Cisco and VMware required a site to educate customers who have only partially virtualised their Data Centers, about the benefits of completing the journey to the cloud.
The concept portrayed the virtualisation of your Data Center like the physical fitness of a human body. Human figures partially filled with red liquid represented Data Centers partially converted to the cloud. A completely virtualised Data Center was represented by a human figure full of green liquid.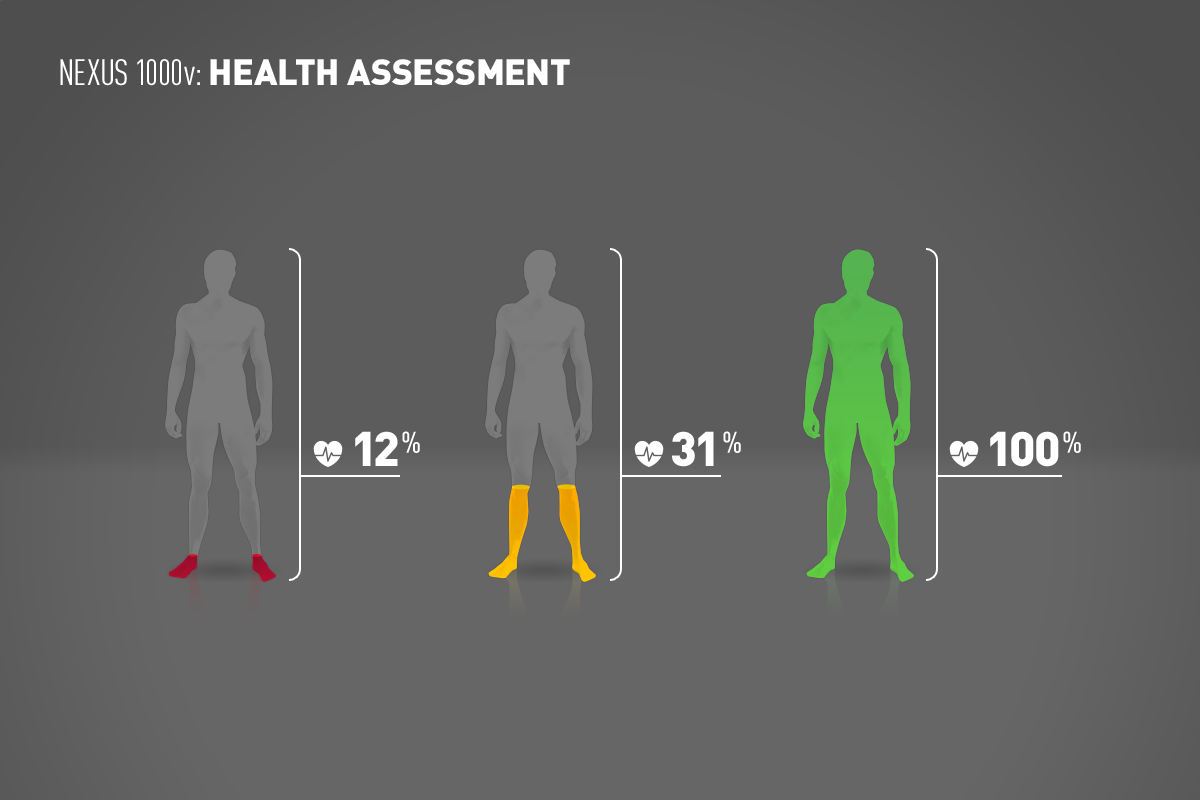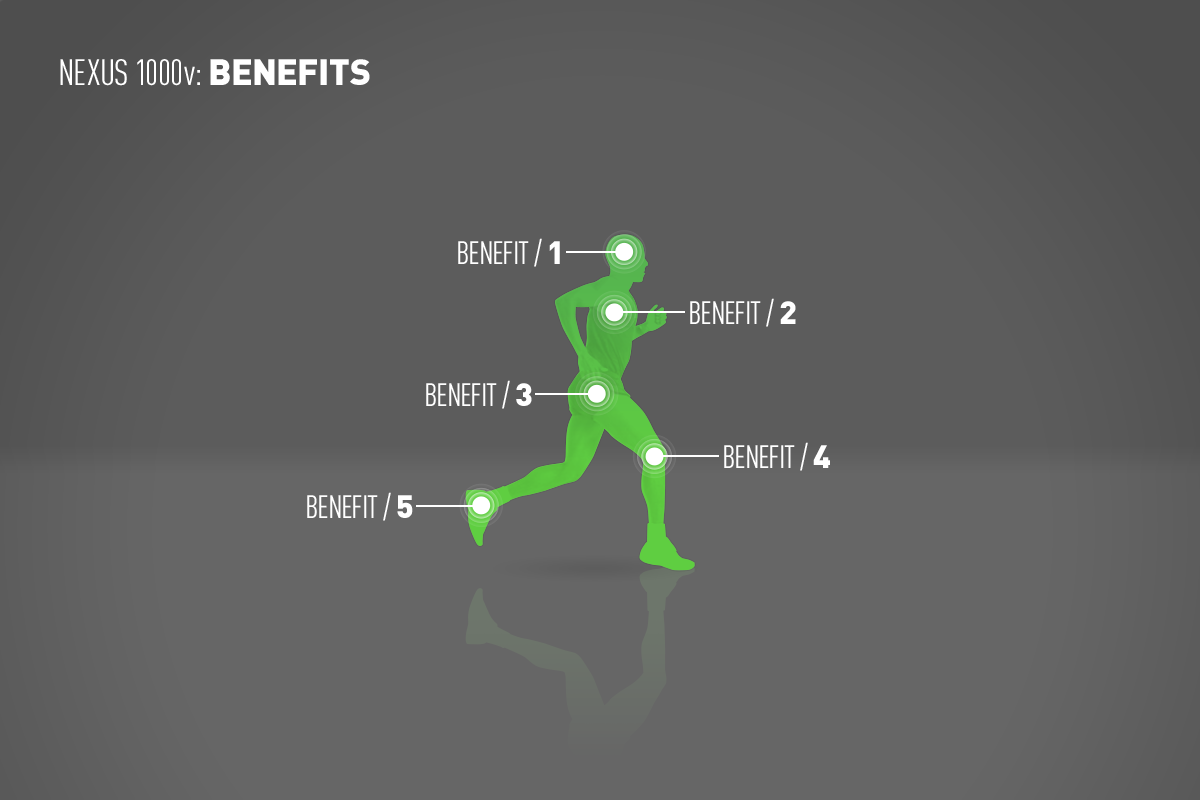 The assessment questions were designed as tiles that slid from bottom to top. To add variety—and make the questions interesting to answer—each one was given a different type of interface, like sliders and graphical multiple choice questions. 
Your results were displayed on a figure who would fill up as far as you scored.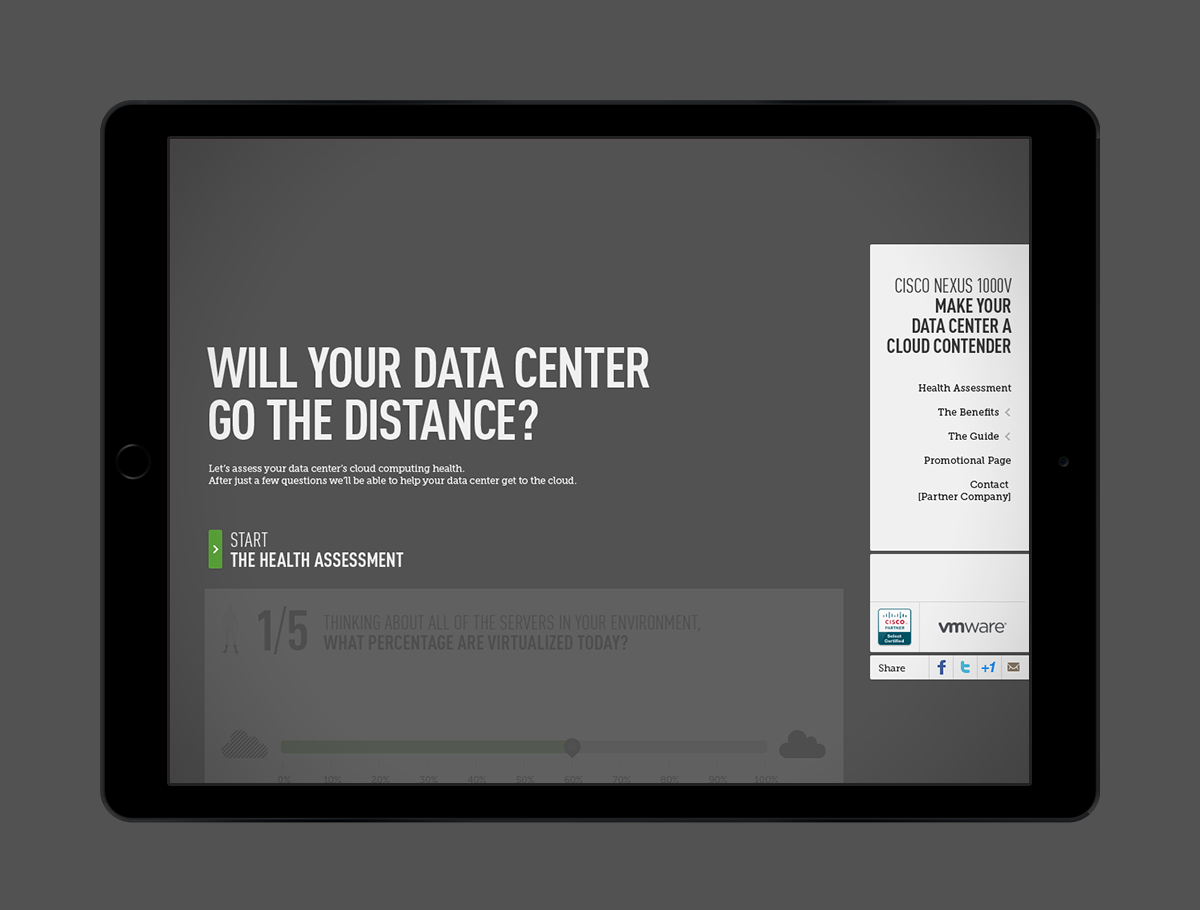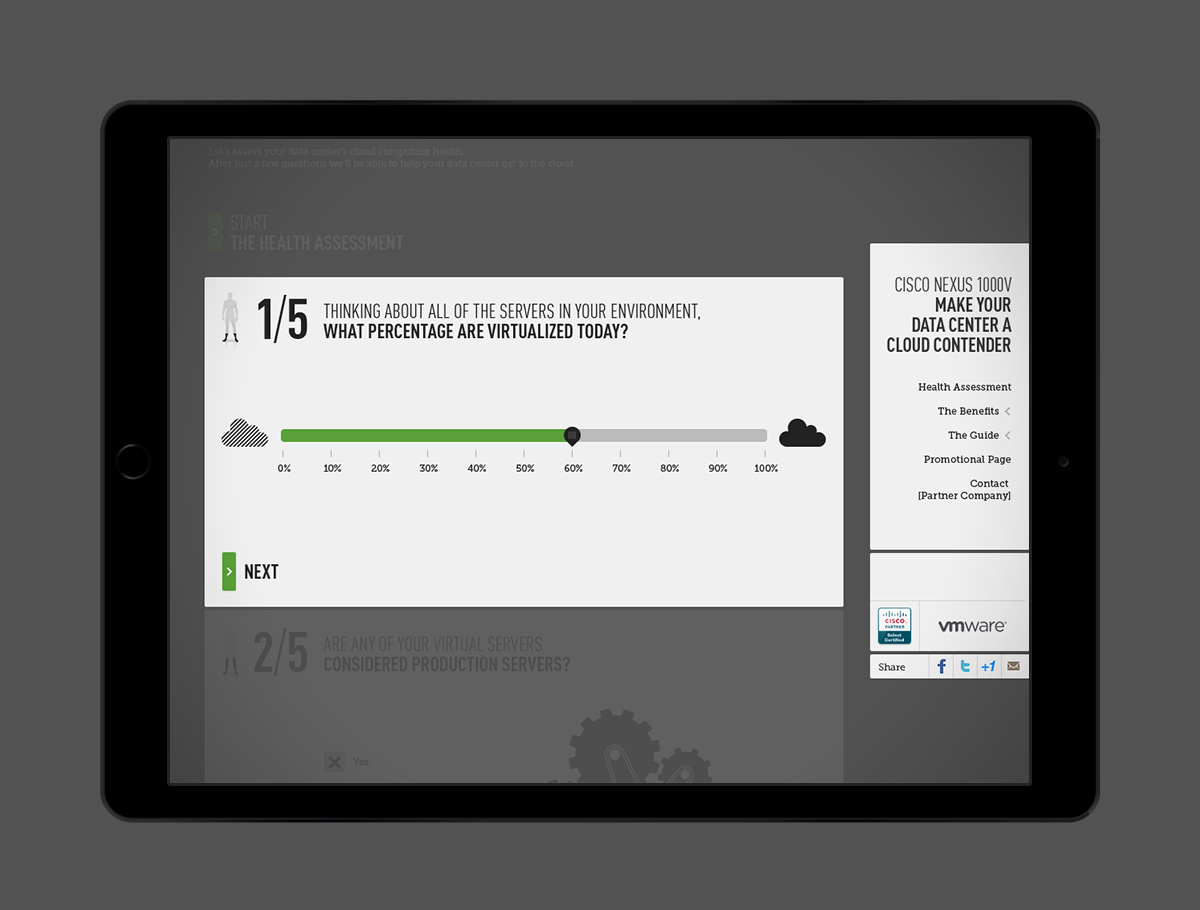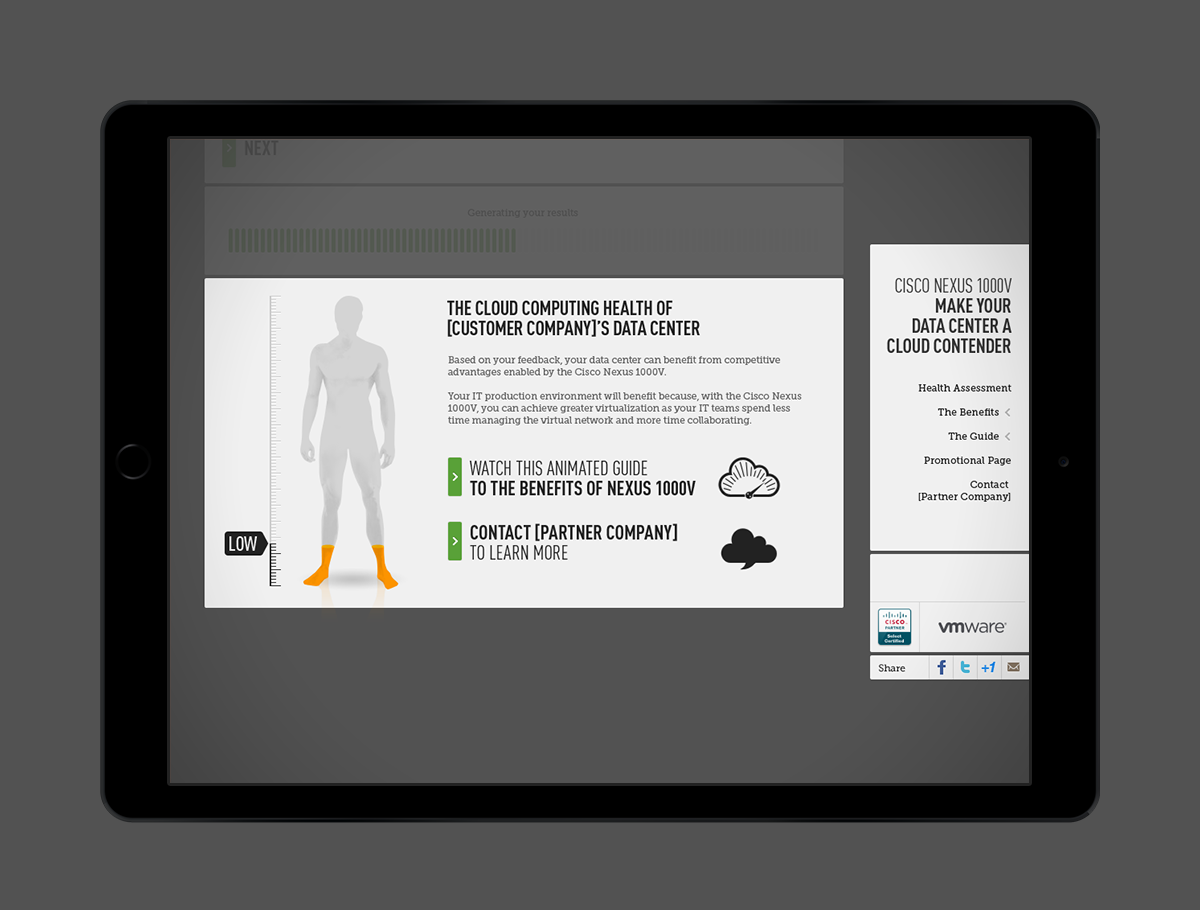 The cloud is a well worn icon, but I managed to create some unique icons for the different parts of the site.