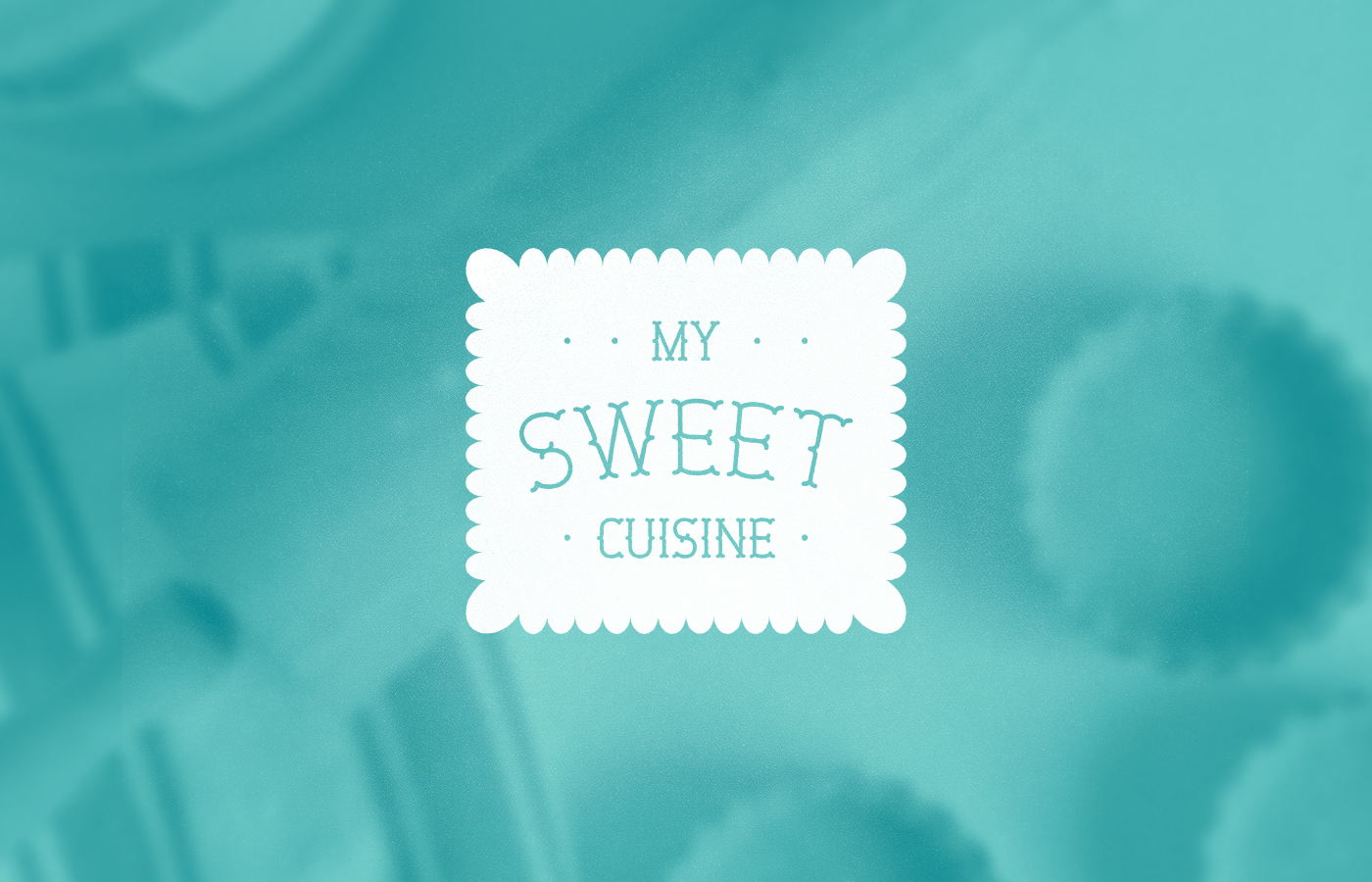 My Sweet Cuisine is a French Pâtisserie in Bondi Beach. 
Started in 2014 by the talented Parisien Gaëlle Tréguer, My Sweet Cuisine was looking for a brand that captured the elegance and french-ness of the wonderful pâtisseries and desserts Gaëlle and her team were making. The brief specifically asked to include the famous Le Petit Beurre Biscuits from Nantes.
We created a versatile brand that included a primary logo and variations of marques and seals.

The typeface used in the logo was inspired by the Petit Beurre Biscuits from Nantes.
Custom Typeface
The original typeface was developed into a complete font. Each letter of the alphabet was hand-drawn along with all the french diacritics and ligatures.